A BILL FOR THE UNITED STATES of AMERICA
PROPOSED BY Mr. HempTM, Jason Lauve

(1) For many American people, the traditional use of the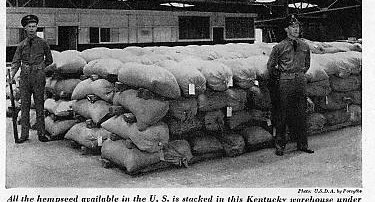 Cannabis plant as a food, material and medicinal uses has for centuries been integral to a way of life, and significant in perpetuating American cultures;
(2) the lack of adequate and clear legal protection for the food, material and medicine use of Cannabis by Americans may serve to stigmatize and marginalize American cultures, and increase the risk that they will be exposed to discriminatory treatment.
(b) Use, possession, or transportation of Cannabis
(1) Notwithstanding any other provision of law, the use, possession, or transportation of Cannabis Sativa L. by an American for food, material and medicinal purposes is lawful, and shall not be prohibited by the United States or any State. No American shall be penalized or discriminated against on the basis of such use, possession or transportation, including, but not limited to, denial of employment, housing or any other right in the USA.
(2) This section also prohibits such regulation and registration by the Drug Enforcement Administration, or any other agency, of those persons who cultivate, harvest, or distribute Cannabis Sativa L. as may be consistent with the purposes of this section and section 2017 of this title.
(3) This section shall be construed as requiring prison authorities to permit, and it shall be construed to prohibit prison authorities from prohibiting, access to Cannabis Sativa L. by Americans while incarcerated within Federal or State prison facilities.
(4) This section shall be construed as eliminating all laws making marijuana (Cannabis Sativa L.) illegal or regulated by the D.E.A.
(c)Definitions For purposes of this section—
(1) the term "American" means a citizen of the united States of America and includes all Native Americans;
(2) the term "State" means any State of the United States, and any political subdivision thereof.